Please feel free to contact me at:

| | | | |
| --- | --- | --- | --- |
| 5808 Foster Road, Paradise, CA 95969 | 530.876.3299 | Message: 707.231.0198 | CSolutions68@msn.com |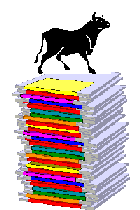 Cammie S. Sinor
To Navigate, click on a link at the top or bottom of the page. To return to the menu, click on the section title. You can view my portfolio by clicking here.


---
Computer Support

Install, configure, maintain, troubleshoot, upgrade and user support for laptops and desktop PC's on Windows NT network.
Software: All versions windows except ME. All versions Microsoft Office. IE, Netscape & AOL(all versions) Norton, McAfee and Grisoft Antivirus software. PCAnywhere, Cleansweep, System Mechanic. Real & Windows Media players. Adobe Acrobat. Outlook, Outlook Express & Netscape Communicator mail clients. Various specialized software.

Website Support-design & maintain websites, web research & marketing.
Database Support-design & maintain customized databases in Access. Maintain AS/400 product catalog for web site.
Technical writing-

Design and create user manuals for specialized systems.
Design and create user manuals for non-technical staff.
Design and create task lists/cheat sheets for non-technical staff.

Marketing-Design marketing materials, including flyers, print ads, gift baskets, logos, powerpoint presentations, resumes and marketing blurbs.
Managerial:

Have trained, supervised and supported staffs of up to 12 people.
Ordering, inventory, scheduling, cashiering, merchandising, and stocking.
Premium customer service.
---
---
Experience:
Job Title: Technical & Marketing Assistant
Employer: Washington Mutual, Sonoma, CA
Length: Current employment
Duties: Maintain, troubleshoot and provide technical support for PCS. Set-up preconfigured corporate website, market and maintain. Design redirect site, market, and maintain. Design manuals for specialized systems. Design and maintain realtor and client databases. Design marketing materials, including flyers and print ads. Data entry.
Job Title: Associate Web Producer
Employer: Dean & DeLuca, St. Helena & San Francisco, CA
Dates: 4/00 to 5/01
Duties: Duties included computer troubleshooting, set-up and configuration, user support, maintenance and editing of website and AS/400 database, research projects, maintaining various databases and spreadsheets, marketing, technical writing.
Job Title: Assistant Deli Manager
Employer: Sentry Markets, Magalia, CA
Dates: 3/99 to 12/99
Duties: General duties included: supervising and training staff, ordering, merchandising, solving staff and operational problems, troubleshooting and maintaining electronic scales, slicers and other deli equipment, production, customer service and cashiering.
Job Title: General Merchandise Clerk
Employer: Vons Grocery Company, Claremont, CA
Dates: 11/88 to 4/98
Duties: Customer service, special orders, cashiering, programming and maintenance of digital scale, product packaging, stocking, Relief baker, decorating, ordering, scheduling, department liason, cross-merchandising , inventory, grand openings.

---
Certifications: Computer Electronics Specialist, Computer Fundamentals-Windows 95/98, Computer PC Essentials User, AOL 5.0 Fundamentals, Internet Explorer User, E-Commerce Concepts Analyst, Hight IT Aptitude Performer, Proofreading/Editing-Chicago Style Manual, Typing 63 wpm.
Completed Assessments: Computer Technical Support, HTML 3.1, MS Access 2000 Fundamentals
Currently studying for A+ Certification
2 years college
---
CA Drivers License Class: C (passenger car)
First Aid/CPR certificates
Looking to relocate back home to Butte County from Bay Area
Yes, I am a Taurus.
View my Portfolio
© 2001-Creative Solutions